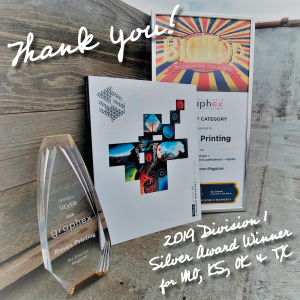 PRINTING MADE EASY!
Let us help you get it done. We want you to take comfort in knowing that printing is one less thing you have to worry about now.
We are passionate about printing and we will get it done when we say we will and with the quality and service you deserve!
Here's all the other stuff…
Raven Printing LLC is an established digital printing and mailing company located in North Kansas City, MO. Raven Printing is not only able to offer start-to-finish print and mail services, but also personalized attention and high-quality project management. We concentrate on maintaining a superior level of service and quality that our customers have come to expect. By offering both digital printing and mailing services, we offer you not just a quality product, but a solution.
Digital printing isn't rocket science, but it does require both skill and expertise to do it right. Our customers consistently refer to our print staff as knowledgeable and efficient. Our staff has come from established positions within other digital printing and mailing companies to work with Raven Printing. Their level of experience and expertise allows us to provide you with the highest-quality product. Digital printing and mailing may seem like a narrow focus for a company to take in an age of huge commercial print, but sometimes keeping it simple is just what it takes to succeed. Specializing in a niche area has allowed Raven Printing to stay ahead of the curve, develop new techniques, and keep up with the latest technology. In turn, this all adds up to the ability to provide you with a high-quality product and excellent service.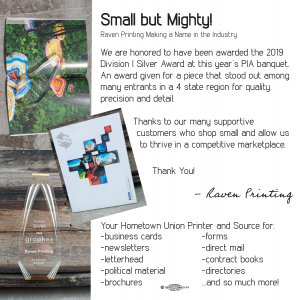 So next time you have a digital printing project or a mailing piece, contact us. We can help determine the quickest, most efficient way to get it produced, as well as give you the lowest price around. You can count on us to be there every step of the way!

Let Us Help You Today
By Providing You With A Custom Bid!